Looking for a high-quality B2B Magento theme for your online venture? Choosing the right theme is just as important as your website's features and functionalities. Which top-quality themes are currently available on the market? And what should you take into account when selecting a Magento theme for your business project? In this article you will find answers to these questions.
Ready-made themes: perfect to begin with
Getting a ready-made theme is a perfect solution for start-ups and businesses entering e-commerce for the first time. Reasons to choose this approach:
In general, ready-made themes cost up to $200, thereby making it an affordable solution;
The themes have surpassed the development stage and, therefore, can be implemented immediately;
Oftentimes, the themes offer built-in features, such as blogs, product filters and responsive design;
You know what to expect upfront. As the theme is already coded and designed, there will be no misunderstanding in how it will look like once it is installed on your server.
A selection of top-quality ready-made themes
There are numerous B2B Magento themes available for downloading and further customization. The following top-quality themes are widely used (and for a reason!):
Fastest
As the name suggests, this elegant and clean Fastest Magento theme has been designed to outperform all competitors when it comes to speed. It is one of the fastest responsive web designs available. All without compromising on visuals and intelligent UX effects. This theme offers multiple layouts and settings with regard to category and product pages. Although this theme is commonly being used by companies in interior design, it is also eminently suitable for businesses in other B2B areas.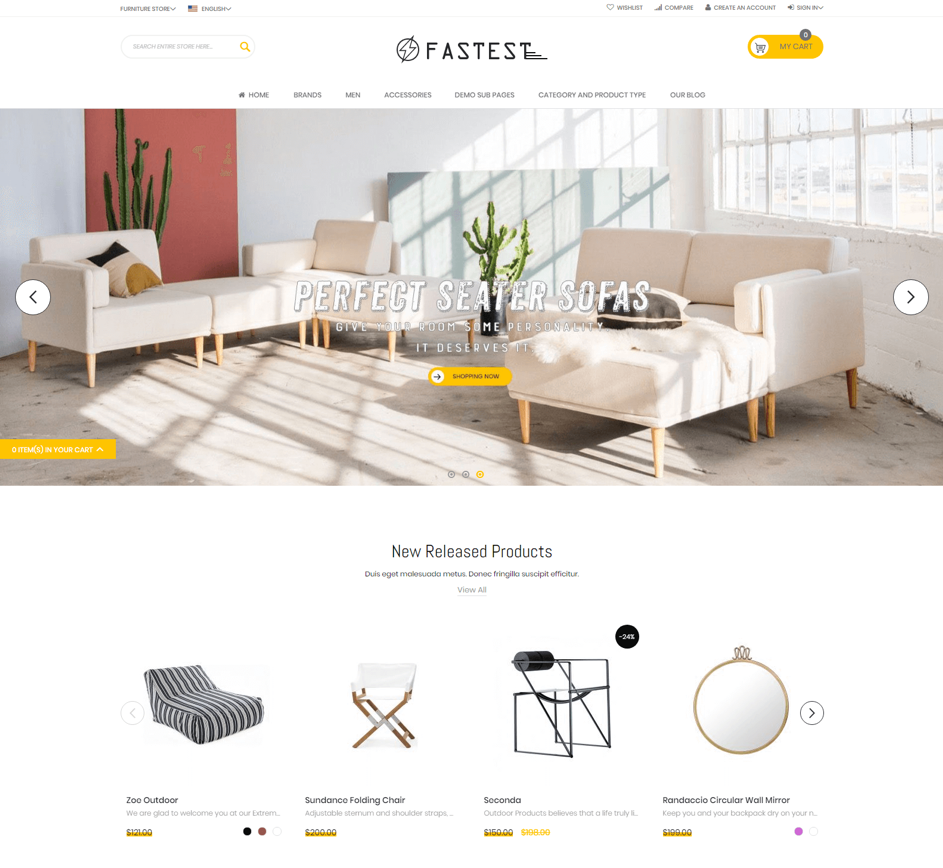 GrailWibo
The GrailWibo theme is another fast, user-friendly theme with adjustable catalog and product pages and a fully responsive lay-out. Even though it is commonly being used by companies in the construction and the manufacturing sector, it is a great fit for suppliers of business equipment of any type. It directly offers a clear overview of what the business is all about, strengthened by engaging visuals and call-to-action buttons.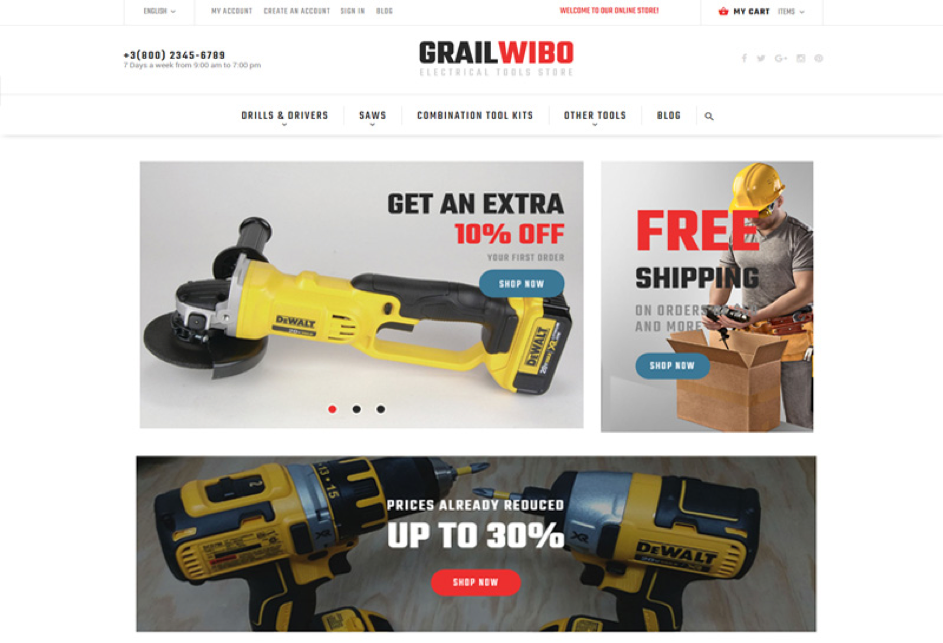 Ketondo
Last but not least, the Ketondo theme is a perfect fit for webstores in office supplies. The visual elements resemble much of GrailWibo's approach, yet slightly more subtle. Unlike Grailwibo, though, the entire width of the page is being covered by the block structure.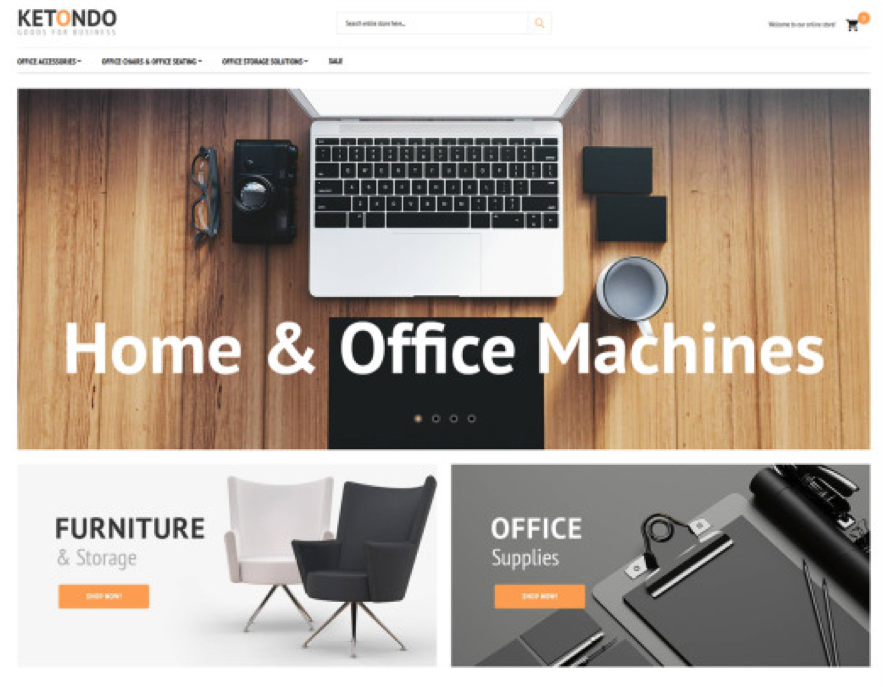 Custom-made B2B Magento theme seamlessly integrated
A ready-made theme might be economically viable, but is probably not fully designed in accordance with your requirements. If you want to take your brand representation to the next level, the best option is to opt for a custom-made theme with a unique look and feel.
The question then becomes, is this theme compatible with add-ons or extensions that you have used before or want to use? We know that implementing modules into a store with a complex, custom-made theme can be troublesome. However, we managed to integrate our own module Cart2Quote, the most complete quotation manager for Magento, successfully onto over 500+ websites. Your customized theme is in good hands with us.
Also good to know: all templates for the default Magento themes are included in Cart2Quote.
Add important B2B functionalities to your webshop with Cart2Quote
Notwithstanding, regular Magento themes do not offer customization options when it comes to the use of buttons or quotation features. Luckily, Cart2Quote offers a fully integrated Request for Quote feature for B2B webshops, that makes it very easy for you and visitors of your website to get the best price with a minimum of time-consuming processes.
Your product prices will be tailor-made, adjusted for your customers' special needs through user-friendly forms. Your prospects simply click on a new quote request, fill out standardized questions and submit their form sending it straight into your Magento back-end. When the quote request is received, it's automatically connected with your built-in CRM tool. A two-way communication thread is built up, working out a price quotation for your client.
Discover here which other features of Cart2Quote help skyrocketing your sales.
In 2020, we will release our very own B2B theme, with our most frequently used B2B modules incorporated, including Cart2Quote and Not2Order. The theme will be fully PWA compatible!