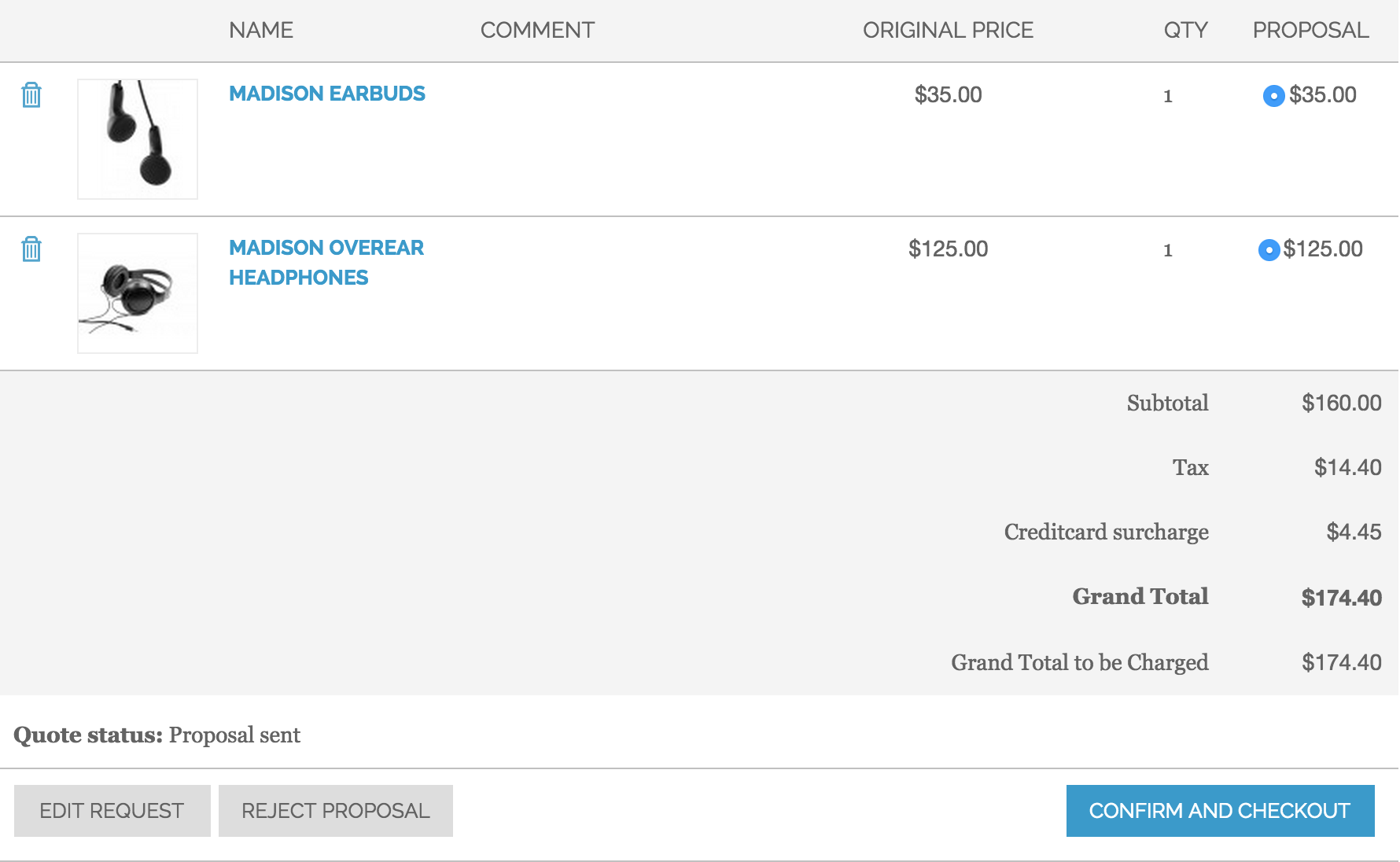 Even more flexibility and automation in your price proposals via Cart2Quote
Pass on expensive payment provider fees to customers in an easy and transparent way, without increasing your product pricing.
Alternatively, encourage customers to use cost effective payment options by offering a discount for these payment methods.
Cart2Quote 5.1.0 is now compatible out of the box with Fooman Surcharge 3.1.8 and storeowners with both modules enabled can now enjoy the benefits of both extensions: enable you customers to request a quote from your front-end or create one yourself for the customer via the Magento admin panel and include the flexible surcharge options of Fooman.
With Fooman a store owner can surcharge according to a range of flexible criteria including payment method, customer type, product, country or region of order, and even shipping method.
Charge a small order fee or enforce a minimum order amount. Apply surcharges only to orders below or above a specified value.
The surcharges are nicely integrated into the total blocks of Cart2Quote, which give both the storeowners and their customers a quick indication of the additional costs when viewing a price proposal.
Cart2Quote 5.1.0 works out-of-the-box together with Fooman Surcharge 3.1.8. You do not need to configure anything!
For more information on the Fooman Surcharge extension, visit the Fooman's Surcharge extension product page.
To order Cart2Quote go to our product comparison page for more information.